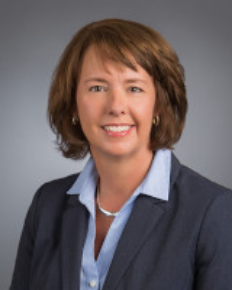 Melissa Henderson
Common Ground Healthcare Cooperative
Melissa Henderson has served as a Chief Executive with Common Ground Healthcare Cooperative (CGHC) since 2019. She joined Common Ground Healthcare as the Chief Operating Officer in 2019 and successfully built a stable operations infrastructure and leadership team. She then transitioned to the Chief Compliance Officer in 2022 to focus on enhancing the legal and compliance department program maturity.
Melissa was also named the President of the Common Ground Healthcare Foundation, which was established in 2022.  The Foundation is CGHC's way of giving back to the community with a mission of enhancing health and prosperity in the communities where Common Ground Healthcare Cooperative's members live, work, learn, and play.
In these roles, she demonstrates her talent for strategic execution plus an extensive working knowledge of nearly every aspect of individual health insurance coverage, Medicaid, and other government programs.  She drives process innovation and continual improvement in all aspects of her career.  Through her work with CGHC, Melissa is able to execute on her passion to serve members with honesty and fairness.
Previously, Melissa worked at Molina Healthcare and the State of Wisconsin where she helped improve affordable access to health care.