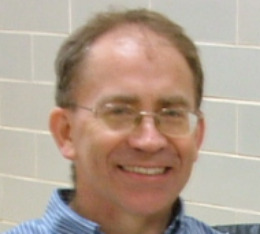 Leon Lipp
Statutory Director
Wisconsin Department of Health Services
Leon Lipp is the Department of Health Services Division of Care and Treatment Services Office of Electronic Health Records Systems Management Director. Prior to this appointment, Leon served in the role of quality improvement director at the Wisconsin Resource Center (WRC). In this role, he has trained others in continuous quality improvement, developed measurement tools to ensure the effectiveness of programming, and worked to facilitate the utilization of data to maximize efficiency at the WRC.
Leon joined the WRC staff in 1992 as a psychiatric care technician. Over the next 24 years, he was promoted to supervisory and management roles at the institution. He's also served as the WRC information technology liaison and database manager. In these roles, he managed software applications, developing process solutions, and providing training to users of new technology. As project manager for electronic health record implementation and management at the WRC, he administered contracts to ensure vendor responsiveness, coordinated training, and developed management strategies to ensure optimum utilization of the electronic health records system at the WRC.
A graduate of UW-Oshkosh with a bachelor's degree in liberal studies, Leon served as a Russian linguist, analyst, and non-commissioned officer in the Army before entering state service. In supporting the Army, he programmed computers for his infantry division to analyze battlefield intelligence. Leon also has experience in the fields of business, computer science, and electronics. He is trained in Lean Six Sigma and project management.