As the state-designated entity for health information exchange, WISHIN is obligated to prepare an annual report for the Secretary of the Department of Health Services (DHS).
Here are some of the highlights of the report:
At the end of the year, WISHIN connected more than 2,150 sites of care.
Last year was another record-setting year for WISHIN for activity on the network.

The WISHIN Pulse Community Health Record has grown tremendously over the past four years: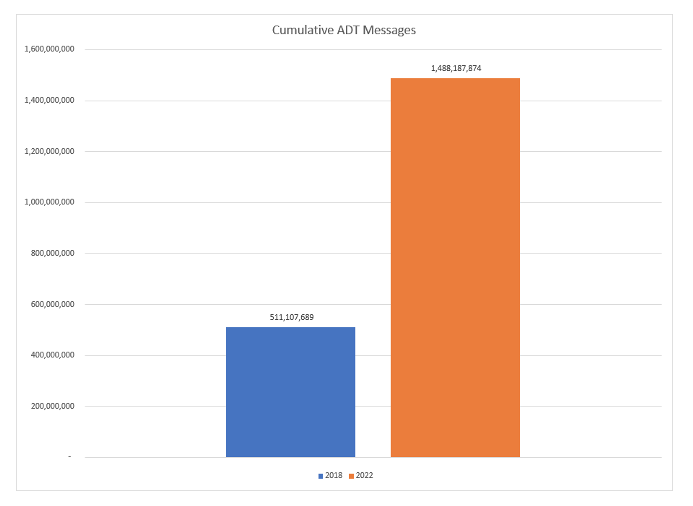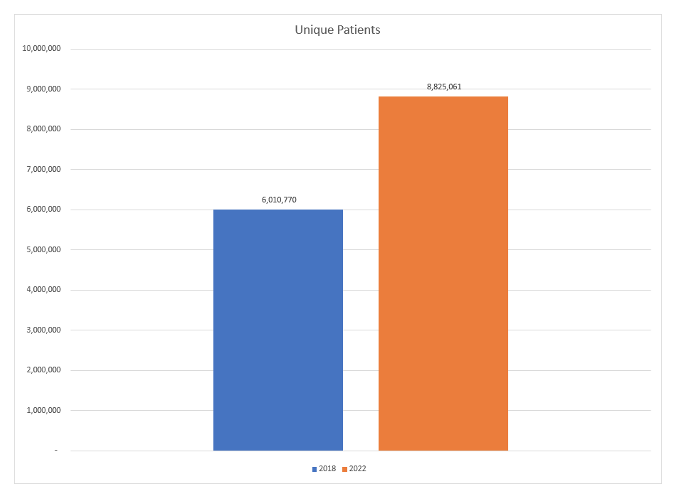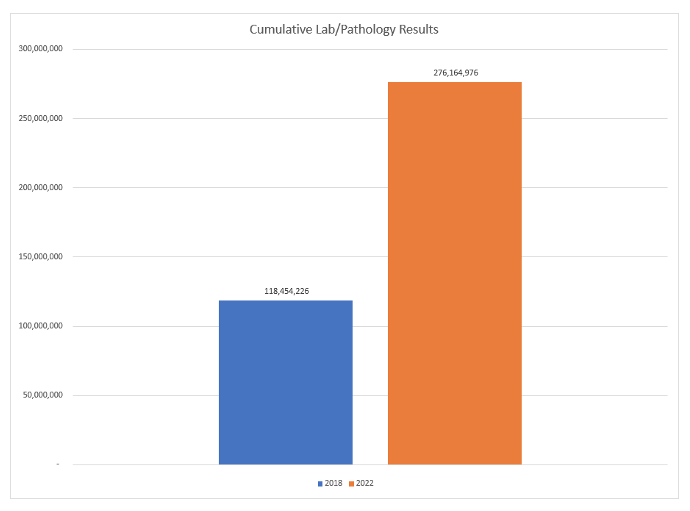 WISHIN renewed its National Committee for Quality Assurance (NCQA) Data Aggregator Validation (DAV) accreditation in 2022. This means health plans can use certain data from WISHIN in their HEDIS® process instead of having to request it from multiple providers.
WISHIN will continue growing in 2023. The transition to a new technical environment is expected to be complete this year. The WISHIN staff is expanding with the addition of a second Implementation Specialist, a second Outreach Specialist, a Director of Population Health and Analytics, and an Operations Support role.