I really feel like there is a place for WISHIN for any agency that works with clients.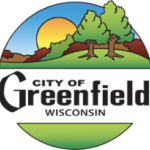 The city of Greenfield reached out to WISHIN in 2019 in an effort to improve health outcomes for its residents.  Darren J. Rausch, MS, CPH, the health officer/director of the Greenfield Health Department, says WISHIN has delivered.
"A lot of things we were doing," Rausch says, "necessitated difficult negotiations to get records from hospital systems and health care." Rausch says WISHIN helps his department understand more about a person's medical history. "WISHIN gave us the information we did not always have at our fingertips," Rausch says. "As connectivity of health systems expanded, WISHIN became a much more beneficial system to us."
Greenfield got its official name in 1841. Many of the original settlers were from New England. They chose the name Greenfield for the vast green fields, and because it reminded them of their roots in Greenfield, Massachusetts.
Greenfield had a population of 400 at its founding.  Today, this suburb of Milwaukee is home to nearly 38,000 people.
As Greenfield grows, so does the need for health services. The Greenfield Health Department identifies community needs and helps coordinate care for its residents.
"I really feel like there's a place for WISHIN for any agency that works with clients," Rausch says. "It really provides a more complete picture than you might get from the family or the individual."
Rausch says the Greenfield Fire and EMS department has access to patient records through WISHIN. "They have found it extremely useful," he says.
Rausch dreams of a day when WISHIN can provide even more information to help the city assess the health needs of its population and coordinate care. "I would love to hit a button to know how many people with chronic heart disease live in our community, or how many people with diabetes."
According to WISHIN CEO Joe Kachelski, WISHIN 2.0, the new WISHIN Pulse Community Health Record, will expand WISHIN's capabilities regarding population-level analytics, which could help answer questions like Rausch's.
Rausch has recommended WISHIN to other public health departments. "WISHIN provides that continuity and big-picture follow up that is necessary for us to do our jobs well."
For more information on how WISHIN can help you, go to wishin.org